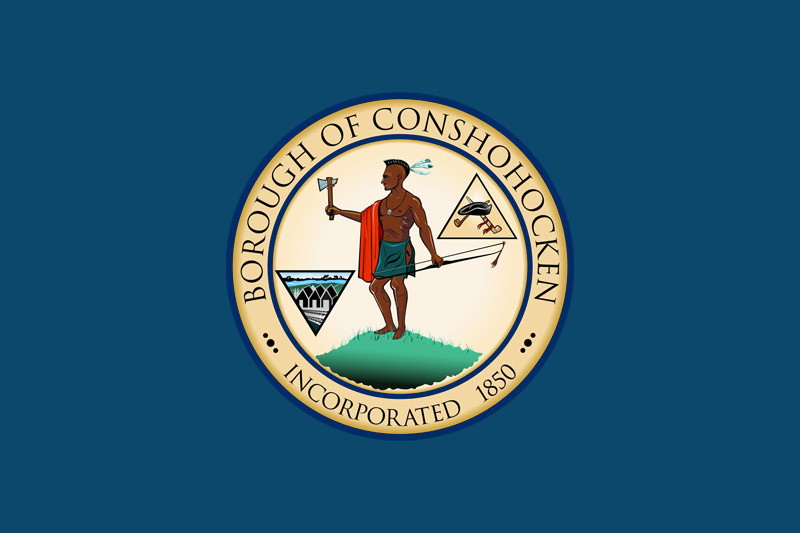 Conshohocken Borough Council will consider adoption of the following ordinance at its public meeting on February 16, 2022, at 7:00 pm at Borough Hall, located at 400 Fayette Street, Conshohocken, PA 19428:
AN ORDINANCE OF THE BOROUGH OF CONSHOHOCKEN, MONTGOMERY COUNTY, PENNSYLVANIA, AUTHORIZING THE CONDEMNATION AND TAKING BY EMINENT DOMAIN OF A FEE SIMPLE INTEREST OVER TAX MAP PARCEL NO. 05-00-04876-00-6 (COMMONLY KNOWN AS 2 HARRY STREET) N/F PROPERTY OF JOSEPH P. COLLINS AND BARBARA A. COLLINS, FOR PUBLIC PURPOSES; AUTHORIZING THE BOROUGH SOLICITOR TO PROCEEED WITH THE ACQUISITION OF A FEE SIMPLE INTEREST THEREIN THROUGH EMINENT DOMAIN; AUTHORIZING THE PAYMENT OF JUST COMPENSATION; AND AUTHORIZING THE PROPER OFFICERS OF THE BOROUGH TO UNDERTAKE SUCH ACTS AS NECESSARY TO ACQUIRE THE PROPERTY INTERESTS CONDEMNED UNDER THIS ORDINANCE; CONTAINING A SEVERABILITY CLAUSE, REPEALING PRIOR INCONSISTENT ORDINANCES OR PARTS OF ORDINANCES, AND CONTAINING AN EFFECTIVE DATE.
In accordance with the requirements of the Borough Code, the following is a summary of the ordinance under consideration:
The ordinance declares the Borough's intention to exercise eminent domain to acquire a fee simple interest in the entirety of tax parcel no. 05-00-04876-00-6, commonly known as 2 Harry Street, Conshohocken, PA 19428 ("Property") for public purposes, including public open space, parks, recreation, and/or parking.  The ordinance authorizes the Borough Solicitor and other Borough Officials to take all actions necessary to effectuate acquisition of the Property through eminent domain, including advertisement of the ordinance, drafting and filing a declaration of taking in accordance with the procedures set forth in the Eminent Domain Code, as well as such other documentation as required under the Borough Code and the Eminent Domain Code.  The ordinance also authorizes the proper officials of the Borough to tender estimated compensation as required by law and to make such other expenditures as required by law to effectuate the exercise of eminent domain.  The ordinance contains a severability clause, repeals prior inconsistent ordinances or parts of ordinances, and contains an effective date.
A copy of the ordinance under consideration can be found on the Borough's website at the link below, or may be obtained by calling the Borough's offices at 610-828-1092 or by e-mailing brogers@conshohockenpa.gov, or in person at the offices of Conshohocken Borough, 400 Fayette Street, Suite 200, Conshohocken, PA 19428 during normal business hours.  Copies of the ordinance will be provided free of charge by the Borough.  A copy of the ordinance has also been provided to the newspaper in which this notice is published.