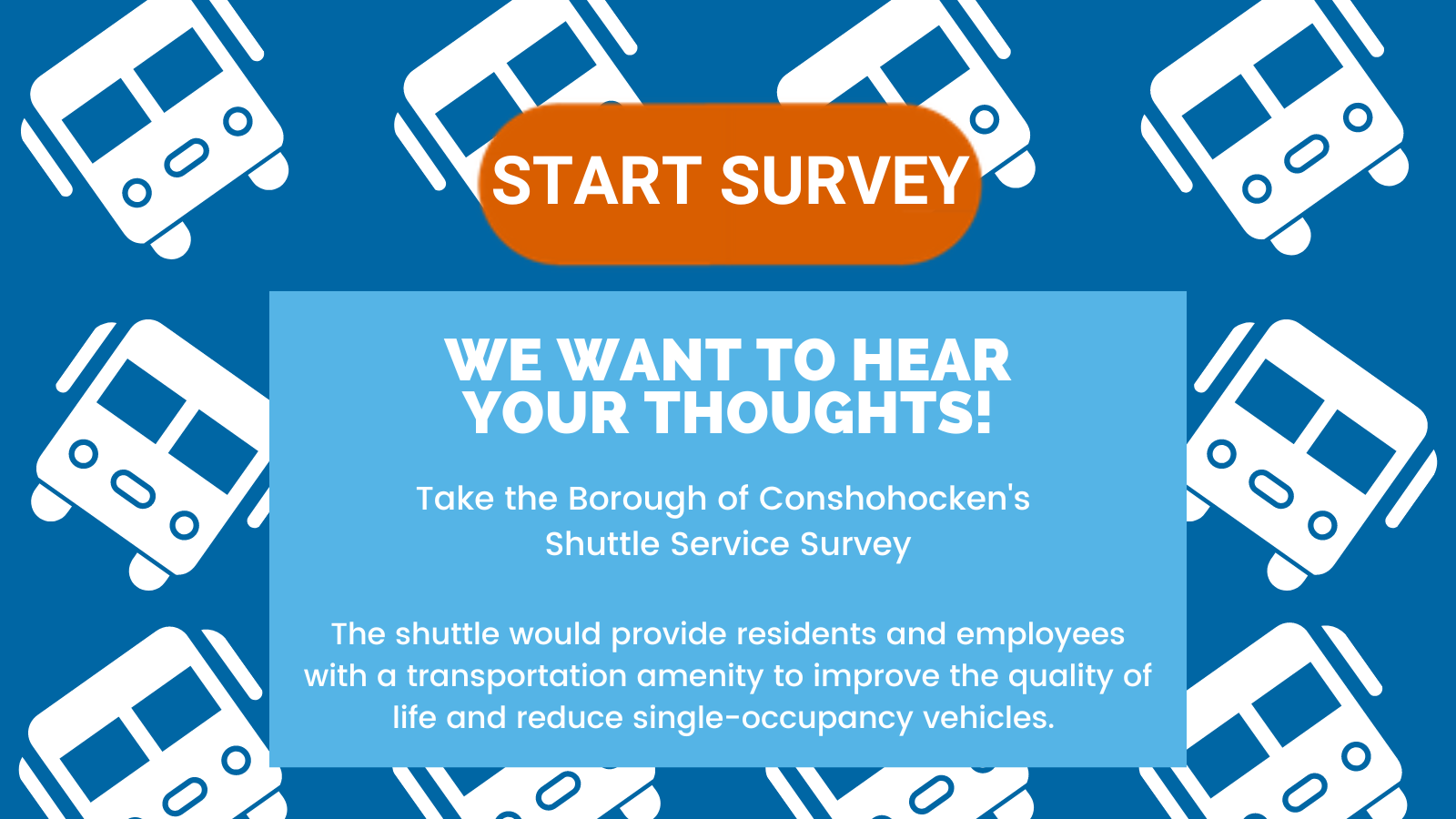 Oct 31, 2022
General News
The Borough of Conshohocken is partnering with GVF, a nonprofit with over 30 years of transportation planning experience, to complete a feasibility study for a Borough Shuttle System.
Please complete the survey and share your thoughts on a potential Borough Shuttle System. The goal of the shuttle is to improve the quality of life and reduce single-occupancy vehicle use within the Borough.
To take the survey, please click here. The survey will be available until Monday, November 14.